Numerous macro functions help you to create dynamic content. If you change the structure of the project or create new pages, these will be automatically updated and re-linked during export.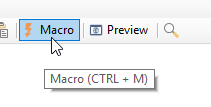 Navigation elements
Various menus, which are automatically created: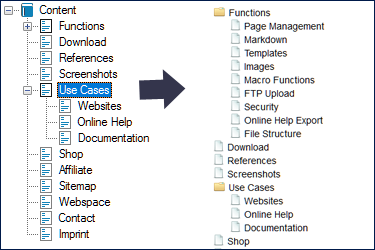 Table of contents
Tables of contents can be created for subpages: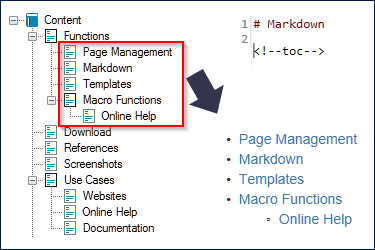 Sitemap
A sitemap for your project. When changes are made, it is automatically regenerated during export.