Often there is only the CHM file left from old help projects. If you want to work on the project for a longer period of time, we recommend importing it into the DA-HelpCreator with the free import tool. In this article we look at how we can make minor changes.
What do we need? First we have to download the Microsoft HTML Help Workshop.
Download the following file: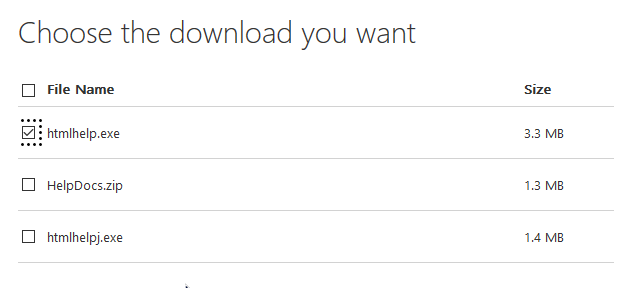 Then install the software with the default values. We will later use a simple text editor to edit the HTML files.
Unpack the help file
Then we unpack the CHM file. This is described in our blog article "Unpacking a CHM file".
After unpacking, the project should be on your hard disk, here is an example:
In the directory you will now find the HTML files, images and other files that belong to the CHM file. There should also be a table of contents file. In our case this is the "toc.hhc". This contains the structure of the tree structure in the CHM file and the references to the individual HTML files: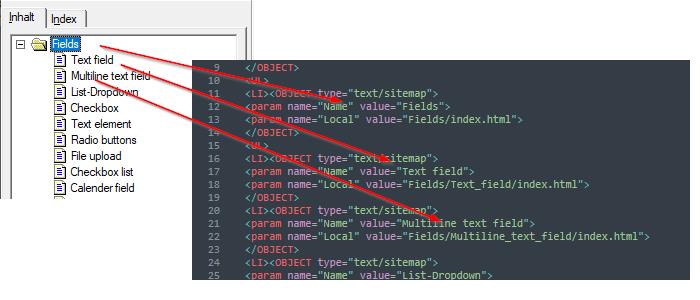 You can also use this file to find out which HTML file belongs to which entry. Depending on the structure of the CHM file, no easy task.
Import project into Html Workshop
First create a new project in the software: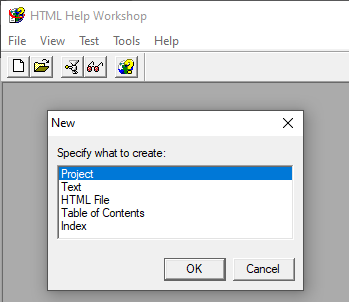 The export directory can be used as a storage location: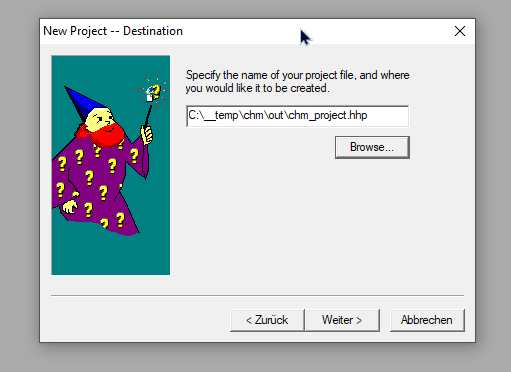 In the next step we can add existing index and table of contents files: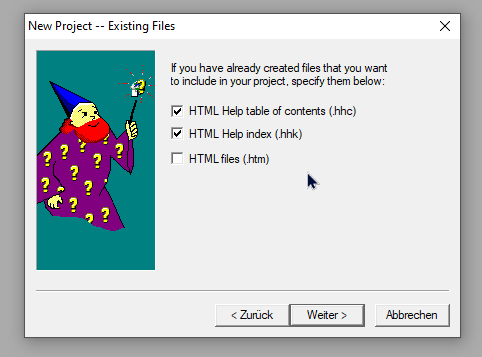 We can do without adding the HTML files here, they are integrated via the table of contents and the internal links.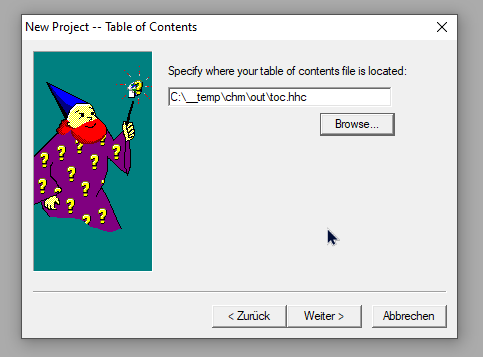 Here we specify the storage path to the files.
The project will now be opened. Let's first do a test run to see if we can build a CHM file from the project again. To do this we click on the compile button in the menu bar:
We confirm the dialog and then the new CHM file is stored in the project directory:
If an error occurs when calling the CHM file (page not found), you should specify a start HTML file: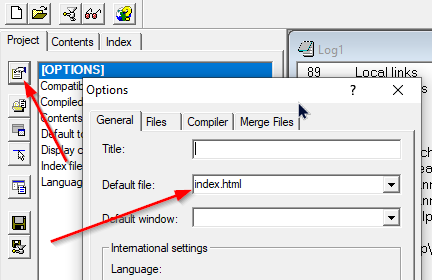 Editing the contents
How do I edit the content? If we look into the project directory we see a lot of folders and HTML files. The exact order, structure and file names depend very much on the CHM file and how it is structured internally.
You can edit the HTML files with any HTML editor.
Here a tool like NVU or a simple text editor can be used.
Result
At the end you can recompile the project with the changes. This method is good for simple changes. For complex changes
Translated with www.DeepL.com/Translator