We are happy to provide an update for DA-HelpCreator. Version 2.3 is now available for download.
The update can be downloaded via the update function of the software or directly via our homepage. The update is free of charge for all existing customers. With the new version we offer numerous small improvements, which support the daily work with the tool.
New Functions
Automatic Completion
Certain characters such as *, brackets or HTML tags are now automatically completed. The function is available in the Markdown Editor and in the HTML Code Editor.
HTML tags are completed: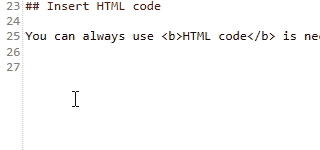 Image captions
Images can now be captioned.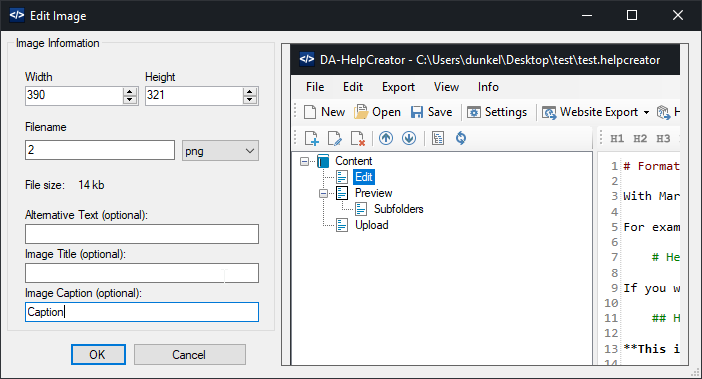 The caption is created with the figure tag and inserted into the document.
Insert abbreviations
Abbreviations can be inserted into the document using the snippet function.
In the finished document, an abbreviation is displayed with a tooltip:

Customization of shortcuts
Additional shortcuts have been added to facilitate operation. Some shortcuts have been reassigned so that they now match software such as Microsoft Word, e.g. creating a link.