What to do if CHM files are not displayed correctly in Windows? Common causes of display errors.
An erroneous representation usually expresses itself in this way: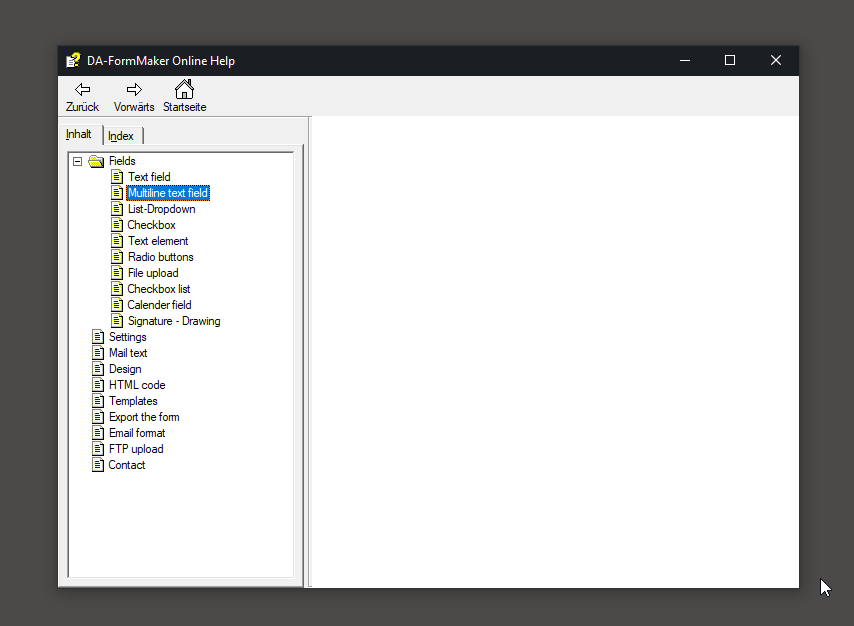 The navigation tree with the contents is displayed, but the main view is not visible. This is due to Windows security settings or a "wrong" location.
CHM file is opened from a network drive
If you open the CHM file from a network drive, it is displayed as shown in the screenshot. The solution is simple: copy the CHM file to your local hard drive and open it from there. The CHM file should now work.
In order to be able to use CHM files from the network, an intervention in the registry is necessary. For this you create a key with the name ItssRestrictions in the registry under Computer\HKEY_LOCAL_MACHINE_SOFTWARE\Microsoft\HTMLHelp\1.x\.
Now create a DWORD value with the name MaxAllowedZone Value 1.

As soon as the key exists, CHM files can also be used from the network drive.
CHM file was downloaded from the Internet
The problem may also occur if the CHM file was downloaded from the Internet. A message appears when the CHM file is started.
Despite confirmation of the message, the content remains white. If you want to offer CHM files for download yourself, you should offer them as ZIP archives. The user can unpack it after the download and use the CHM file normally.
To use the file after the download, go to the properties of the file and activate the sub-item "Allow":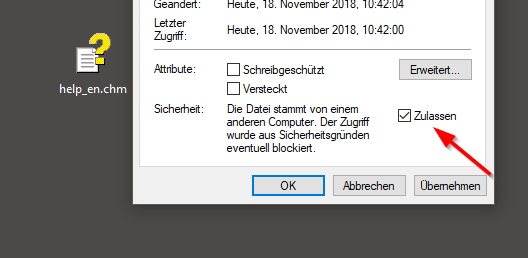 Wrong path
Another problem occurs when the file is in the wrong path. Then the CHM file is opened normally, but instead of the content only a "No access to page" appears.
This is caused by certain characters in the folder path, e.g. a "#" character: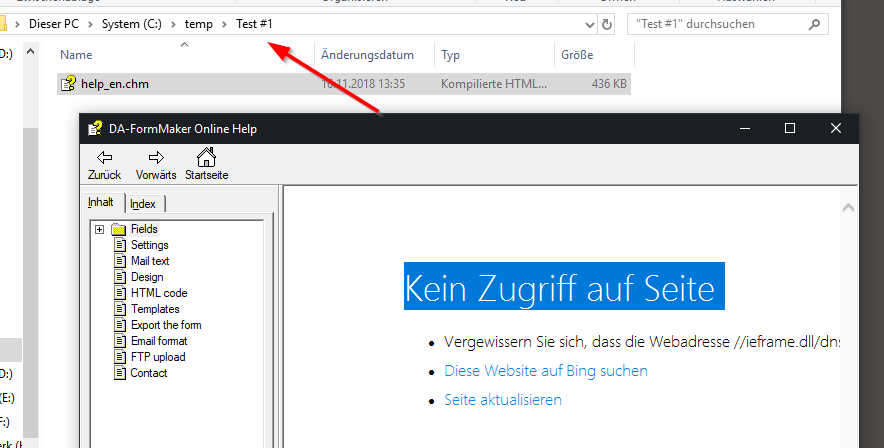 Here it helps to rename the folder(s) or to move the file.
Translated with www.DeepL.com/Translator