Screenshots are an important part of online help and documentation. In this article I will show you how to quickly add screenshots to projects with Greenshot and DA-HelpCreator.
Greenshot is a free open source software for creating screenshots, which does not have to hide behind commercial alternatives. The software allows you to take screenshots quickly. Here the complete screen can be taken, only the current window or any screen section. The software runs in the background and can be called up at any time using keyboard shortcuts.
The screenshots can be edited with the integrated editor. Additional texts, arrows and annotations can be inserted, image parts can be made unrecognizable, borders can be configured. The result can be saved as an image file or alternatively transferred to the clipboard.
With one click the edited screenshot can be transferred to the clipboard. To paste the screenshot into a DA-HelpCreator project, all you have to do is call the function "Paste".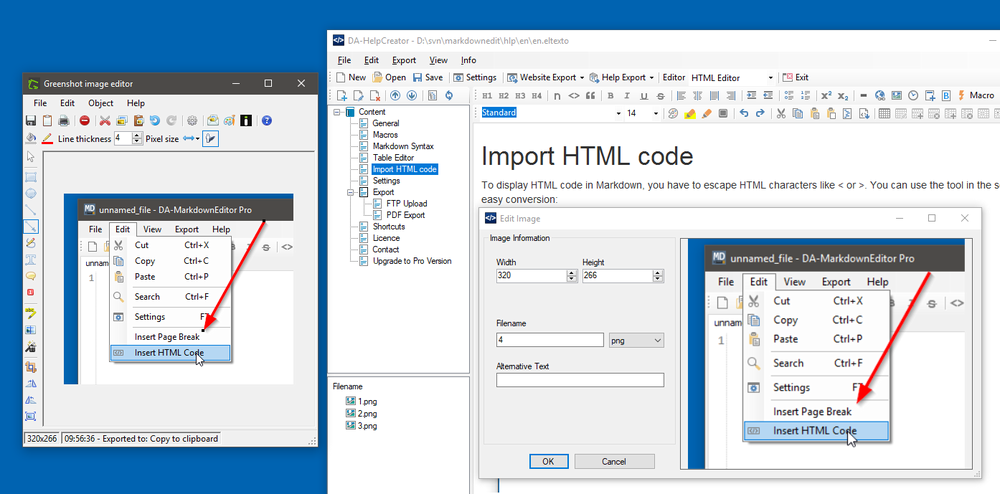 DA-HelpCreator recognizes the image in the clipboard. A new file name is automatically assigned and with a click on OK the image is saved into the project and inserted at the current position in the editor. This works in the Markdown Editor as well as in the HTML Editor.
Screenshots can thus be inserted quickly without having to spend a lot of time defining the storage path and file name yourself. Creating screenshots and inserting them into the help project is only a matter of seconds.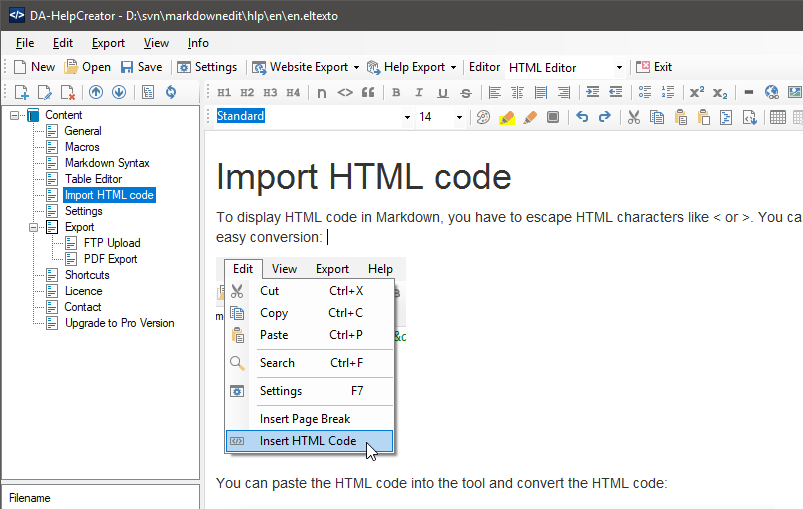 Translated with www.DeepL.com/Translator